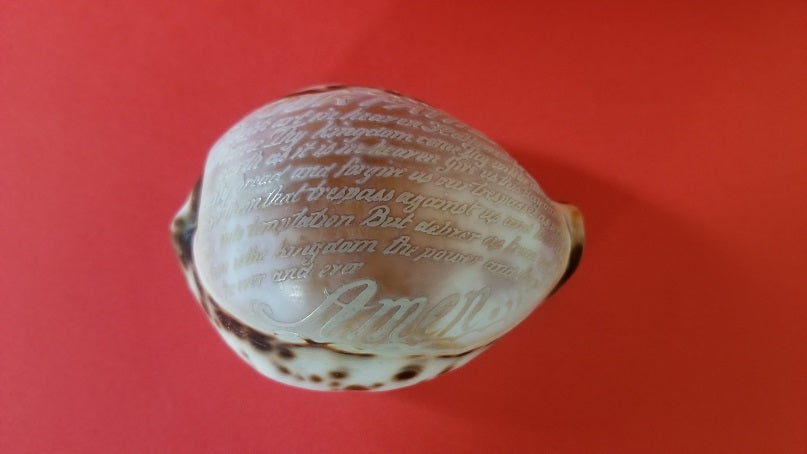 Antique carved cowrie shell, The Lords Prayer.
A nice antique example of a cowrie shell carved with the Lords prayer. 
These were sold to travellers as souvenirs during their "Grand Tour", usually in the 19th Century. The carving and detail is very intricate, especially considering that the overall dimensions of the shell are 8cm long and 6cm wide.
A nice and unusual item.