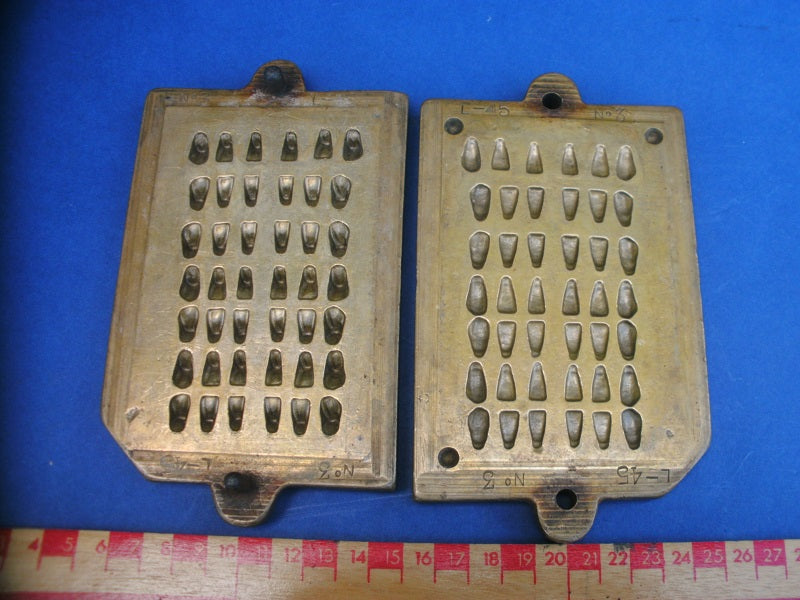 Antique brass dental false tooth mould 3
Here is another unusual item. An antique false tooth dental mould. 
This is cast in brass with two opposing halves with the impressions of the teeth between. The whole item measures 16.5 cm long, 9.5cm wide and 2.5cm high. As it is cast of solid brass this is quite a heavy item and the two halves weigh 2.5kg.
The halves are stamped with L-45 No 3 on both the inside and outside which is probably a reference number as there would have been other moulds for other teeth.
There are a few dings and scrapes on the outside, but not surprising given their age. These are great items with a lovely patina gained over many years of use.