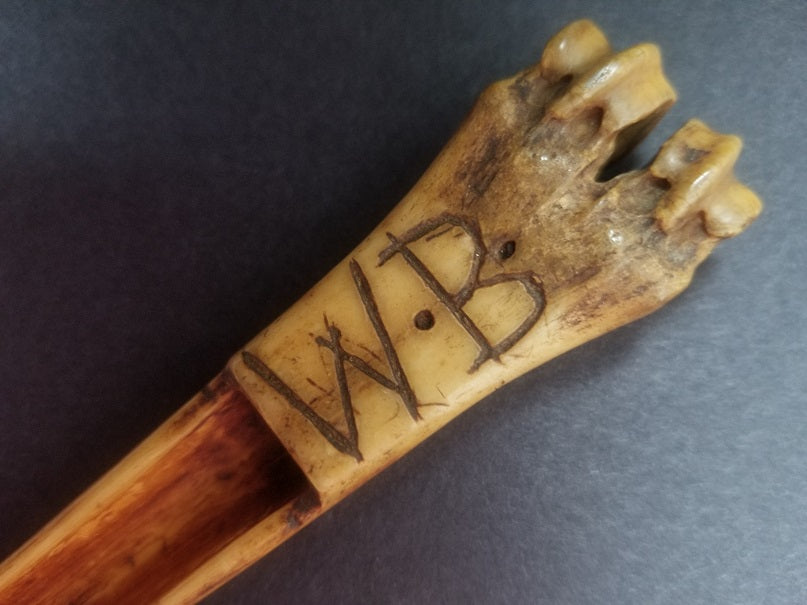 Georgian / Napoleonic prisoner of war carved bone marrow scoop / apple corer.
This is a very nice antique apple corer made from a sheep bone and hand decorated with the initials WB. It dates to around the late 1700's / early 1800's and measures 11.5cm long by 3cm across.
These items were often made by Napoleonic prisoners of war to be either used by themselves or occasionally sold to the public. This one has a lovely deep creamy / yellow colour and patina, together with a lovely polish that can only be gained over hundreds of years of handling and use.