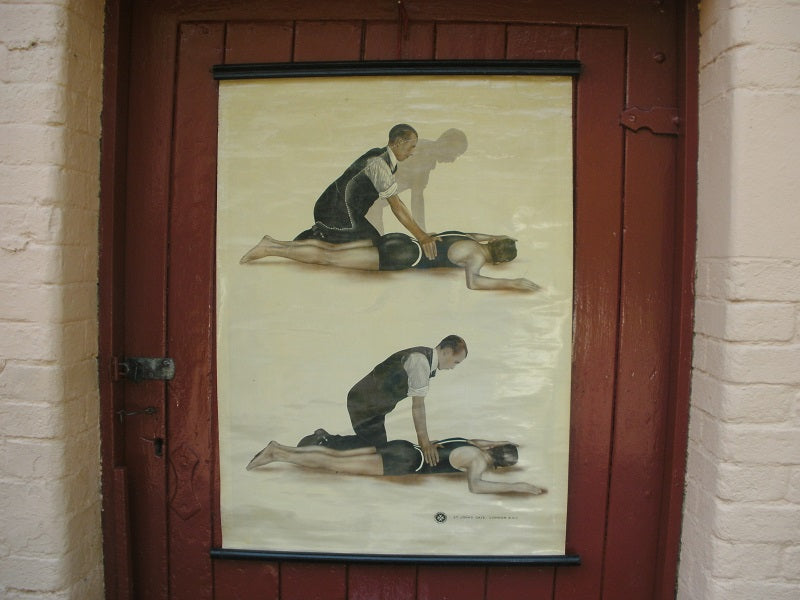 Vintage St John's ambulance medical poster, Respiration double
This is another lovely example of the St John's ambulance photographic medical posters. This one is titled on the back "Respiration 1" and also has a stamp saying "To be returned to general stores dept. Derby". This originally came from the first aid department of the LMS railways.
The poster measures 97cm x 69cm and has the original wooden hanging batons. This is in very good condition with no tears. There is some creasing tothe top of the poster although this is quite minor.