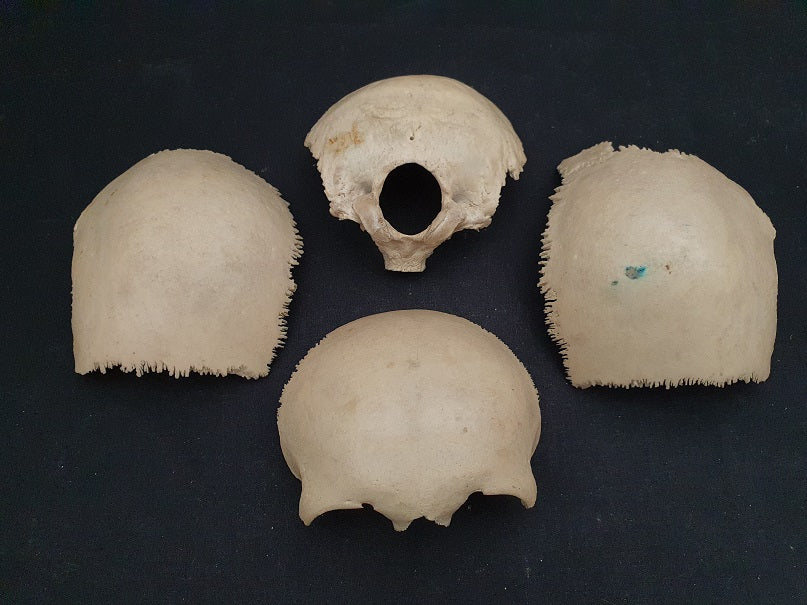 Real human disarticulated skull bones medical specimen, incomplete.
This is an interesting item. This is a disarticulated real human medical skull comprising of the frontal, the two parietals and the occipital. Unfortunately, over the years, the remaining pieces of the skull have gone missing. The parietal bones have an unusual shape and the skull does look a little deformed. There is an extremely large Wormian bone located at the joint of the two parietals and the occipital. This has also given the occipital a very unusual shape.
These were part of a collection from a medical college. The bones have a nice colour and a good patina which shows that they have had a lot of handling and use over the years.