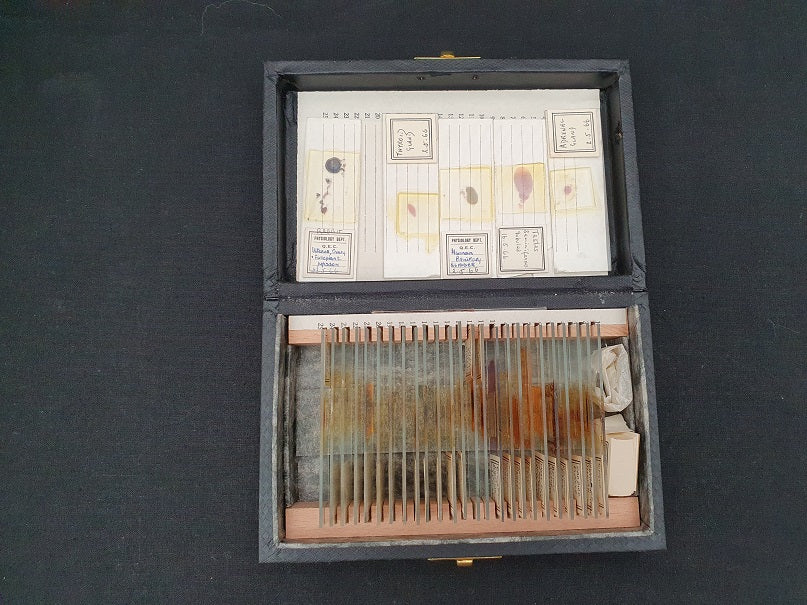 Vintage boxed collection of medically prepared pathology slides
This is an interesting item. A boxed collection of 30 pathology slides dating from the 1960's. These slides have been prepared in-house. Most of the slides are human pathology although there are also some animal organ section slides included in the box.
This is an interesting collection and they are still in good condition and in the original box.  The box also contains blank labels and unused cover slips.