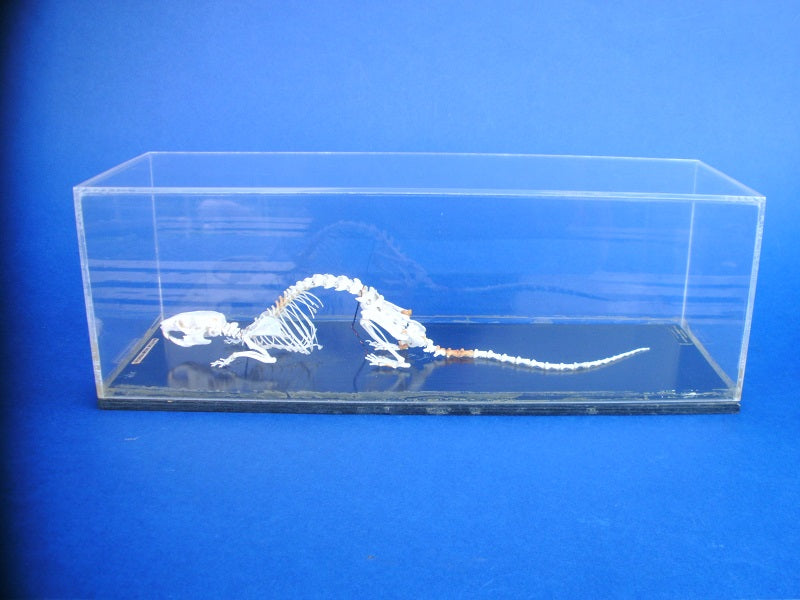 Flatters and Garnett Laboratory specimen articulated rat skeleton
This is a really nice example of a mounted rat skeleton. This one was prepared by the company of Flatters and Garnett. They were based in Manchester and were operating from 1901 to 1967 supplying laboratory equipment. This specimen came from the science laboratory of a school (sadly now closed).
This specimen is mounted on a black wooden base with a Perspex / acrylic lid. As you can see from the photographs it is in excellent condition. The case measures 40cm x 14cm x 14cm. 
Due to the very fragile nature of this item, it is excluded from the free shipping. Please contact me to find out about shipping.