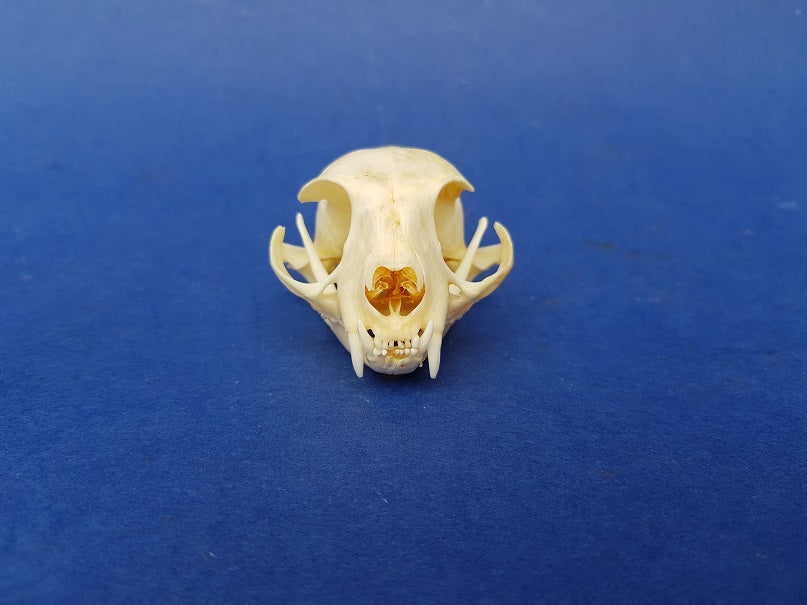 Perfect Domestic Cat skull (Felis catus)
This is the skull of a domestic cat Felis catus.
The skull is in excellent condition as you can see from the photographs. All the teeth are present and there is no damage to the skull. This skull has been well cleaned and sterilised. 
All the items from domestic animals are sourced from veterinary practices or have died from natural causes.