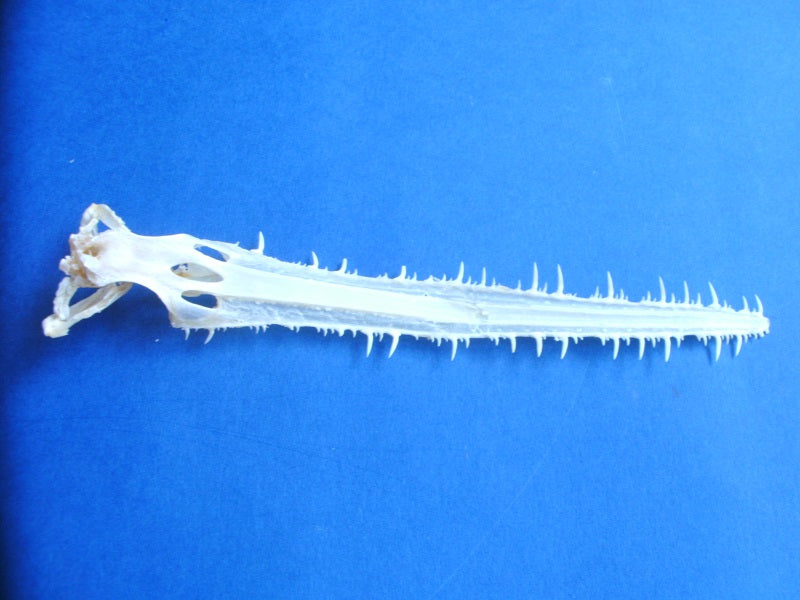 Sawshark (Pristiophorus species) skull
Here is an unusual item. This is the skull of a Sawshark, Pristiophorus sp. A great specimen and you can clearly see the teeth on the edge of the rostrum that are used to disable their prey by the sawshark slashing the rostrum from side to side.
This specimen has been professionally cleaned and prepared and is an ex-museum specimen. It measures 23 long by 5cm wide.
A lovely specimen.