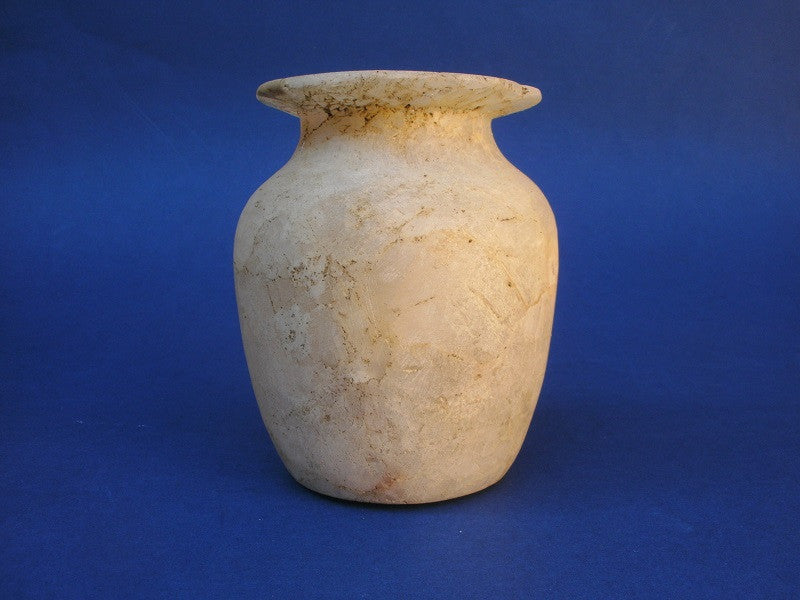 Ancient Egyptian Alabastron alabaster pot
This is a really lovely example of an ancient Egyptian alabaster pot. It is quite beautiful and fascinating to see close up as the toolmarks used to hollow out the interior are quite clearly visible on the rough interior surfaces. The outside has been sanded and polished to give it a smoother texture. This is a really tactile piece.
There is a hole as can be seen in the photos. On the inside of the pot there appears to be a dark stain on one side which might be from where the pot has been lying on its side over the millennia. Any residual liquids would have discoloured the alabaster where they had pooled and this also is where the hole is. It may be that liquids inside the pot slowly etched through the alabaster pot wall.
This is a really lovely piece that has millennia of history. It measures 13cm in height and 10cm in diameter.