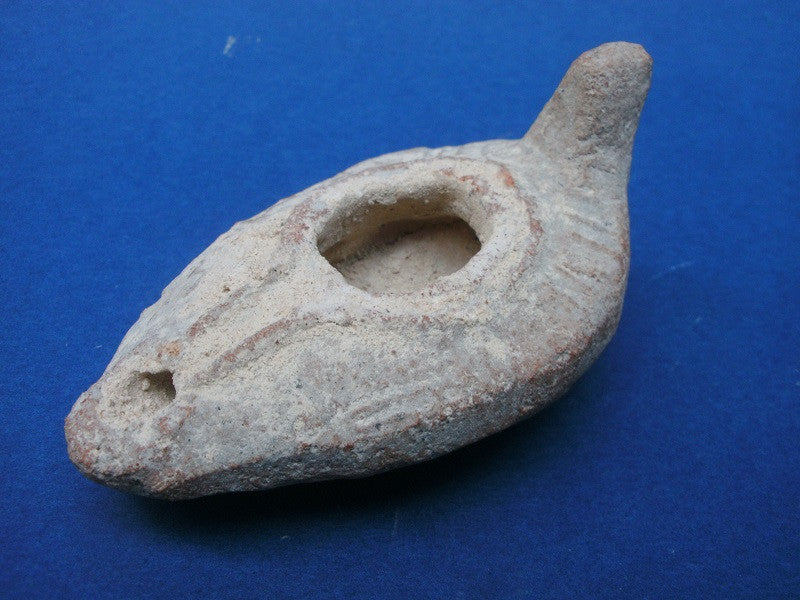 Ancient Roman terracotta oil lamp
This is a lovely example of an ancient clay oil lamp. Approximately 2nd to 3rd Century AD. In great condition and intact. This has lovely detail on the sides as can be seen in the photographs. It still has much of the accretions from having been buried for millennia.
This measures 8cm long.
A nice example of the type and a great piece of history.