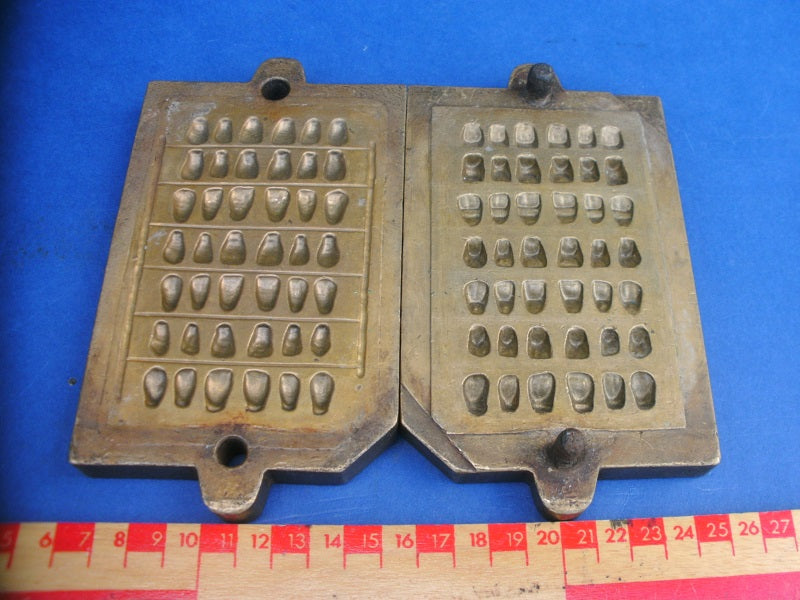 Antique brass false teeth dental mould.
Here is an unusual item. An antique false tooth dental mould. 
This is cast in brass with two opposing halves with the impressions of the teeth between. The whole item measures 16.5cm long, 9.5cm wide and 3cm high. This is a really heavy item and the two halves weigh 2.5kg.
The halves are stamped with a 3A on the outside surface which is probably a reference number as there would have been other moulds for other teeth. Down the side are also stamped 73, 74, 54, 63, 84, 72 and 59. These correspond to the rows of tooth moulds inside.