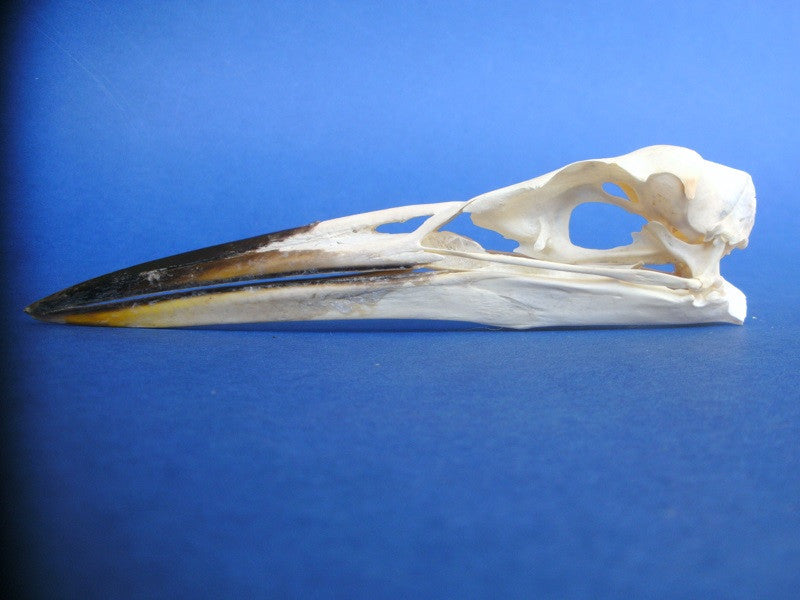 Grey Heron Skull (Ardea cinerea)
This is a beautifully cleaned and prepared skull of the Grey Heron Ardea cinerea. As you can see, the quadrate bones are present although it is missing the pterygoid bones.
This skull measures 18cm in length.
A nice example and a good addition to any collection.