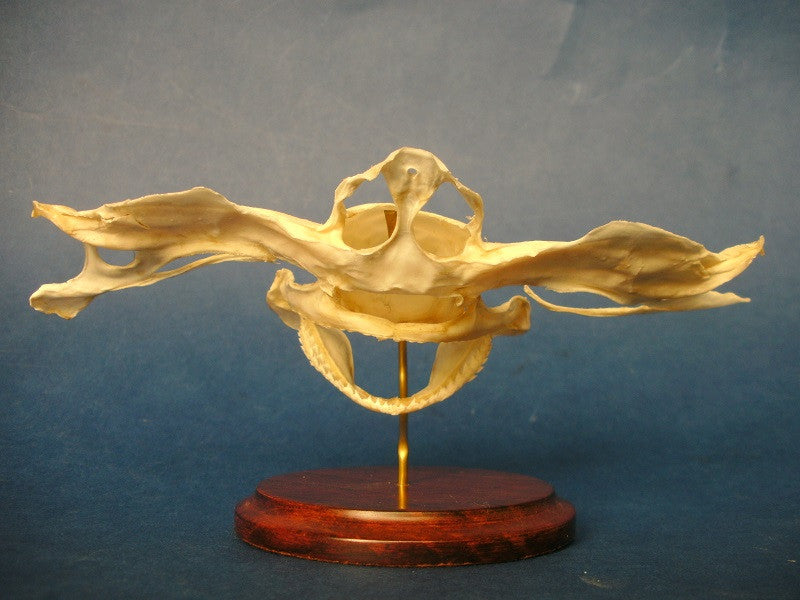 Hammerhead shark skull Sphyrna zygaena
This is an ex museum specimen and the most amazing piece of natural sculpture. A beautifully cleaned and prepared intact skull from the smooth hammerhead Sphyrna zygaena mounted on a stand to display it to its full potential.
This is from a juvenile as the skull measures 17cm from tip to tip and 8.2cm front to back and stands approximately 7.5cm high on the stand.
This originally came from a museum and would probably have been originally taken as a mortality in fishing bycatch.
An extremely unusual specimen that has been expertly prepared and mounted and would make an amazing addition to any collection.