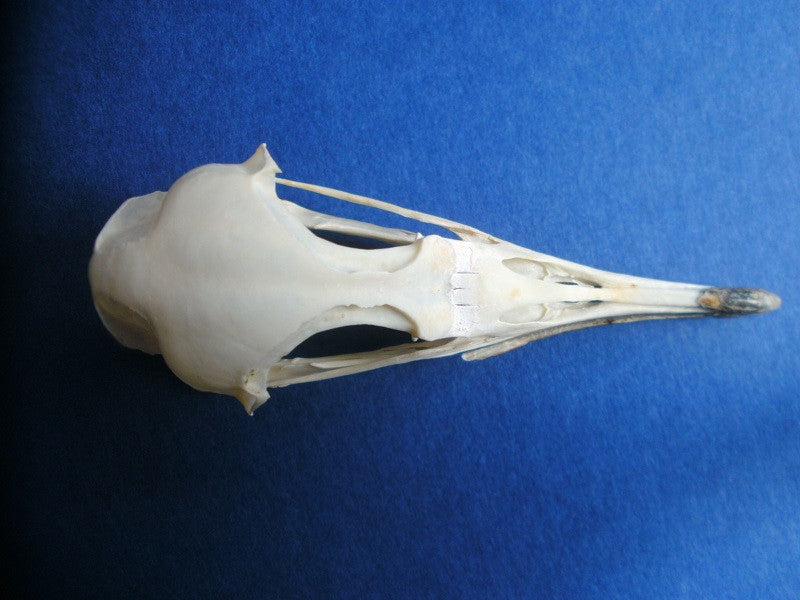 Manx shearwater skull
This is a lovely skull of the Manx shearwater Puffinus puffinus. The Manx shearwater is a medium sized shearwater that nests in burrows on the Western coasts of the UK. Every year, the shearwaters complete a migration of more than 10,000km to the waters off Southern Brazil and Argentina. These are long lived birds with a life span of over 55 years although many of the juvenile die in their first long migration.
This skull was from a specimen found on a beach. It has been well cleaned and prepared and is intact with the quadrate bones but is missing the pterygoid. The beak sheathes have been preserved and are present on the end of the beak.
 This is a nice specimen from an unusual species.