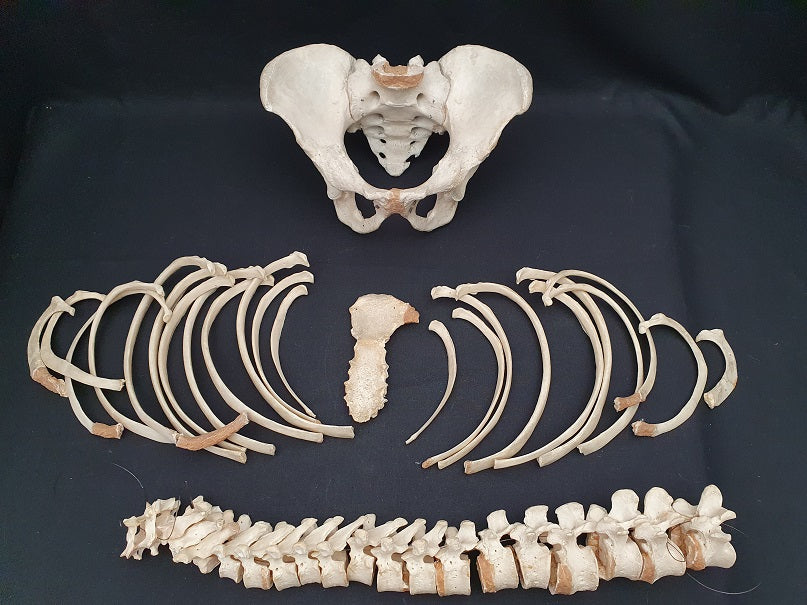 Medically prepared real human spine, full pelvis and ribs.
This looks like it was part of a full, wired and articulated skeleton as the pelvis is complete with both pubic bones and the sacrum. The sacrum and all the vertebrae have been drilled so they would have been wired and assembled. The vertebrae still show some plaster which was used as spacers in place of intervertebral discs. Some of the vertebrae have also been drilled which correspond with the ribs which also have been drilled and would have been wired onto the individual vertebrae.
The spine is not complete with only 20 vertebrae still present. There are also two ribs missing from a full set of left and right.
The bones are all still in very good condition.