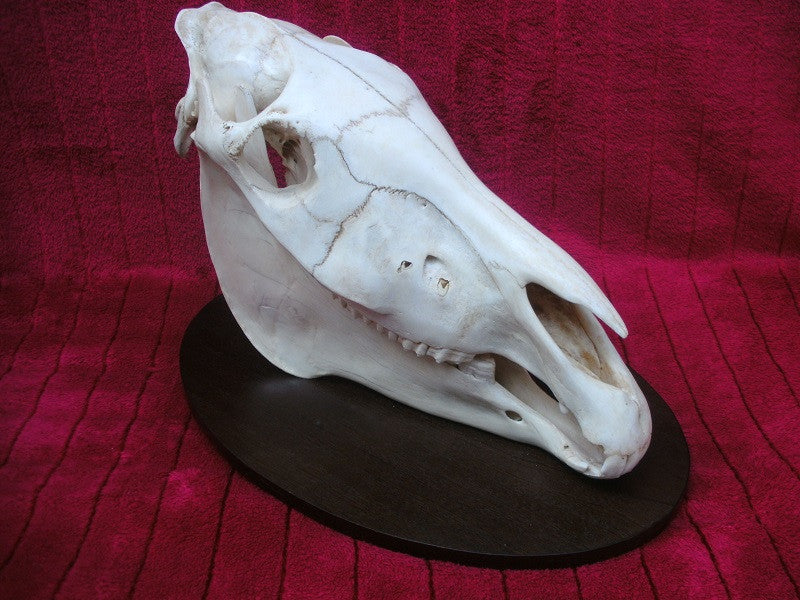 Plains Zebra Skull (Equus quagga)
This is a truly spectacular skull and a fine example of this species. This is the Plains or Common Zebra and is the most widespread of the three species. There are five extant and one extinct sub-species of this species.
This specimen is probably either a zoo mortality or from a cull in the National Parks. This is often done to keep the numbers at a sustainable level and to prevent overgrazing. Many of the animals culled are then eaten. It has been expertly cleaned and whitened and the bone has a lovely sheen and natural polish to it. The skull has been mounted on a base and can either stand flat or has two hoops on the back for wall mounting. There is a slight ding out of the base which has been painted over.
The skull measures 51cm long x 30cm high x 19cm wide and is in good condition. This one is missing both the third incisors in the upper jaw.