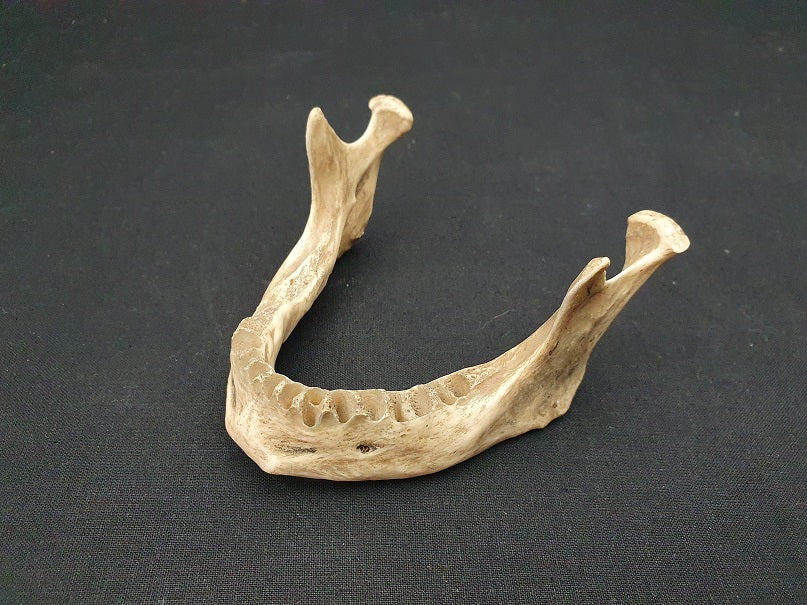 Real human jawbone medical specimen
Here is a medically prepared real human jawbone. This example was from a medical school collection and still has the item number written on the bone. This one was part of a collection of mandibles.
This example has lost all of the teeth over the years which is not unusual in these older examples. This jaw has a really nice colour and patina which show that it is an old example.