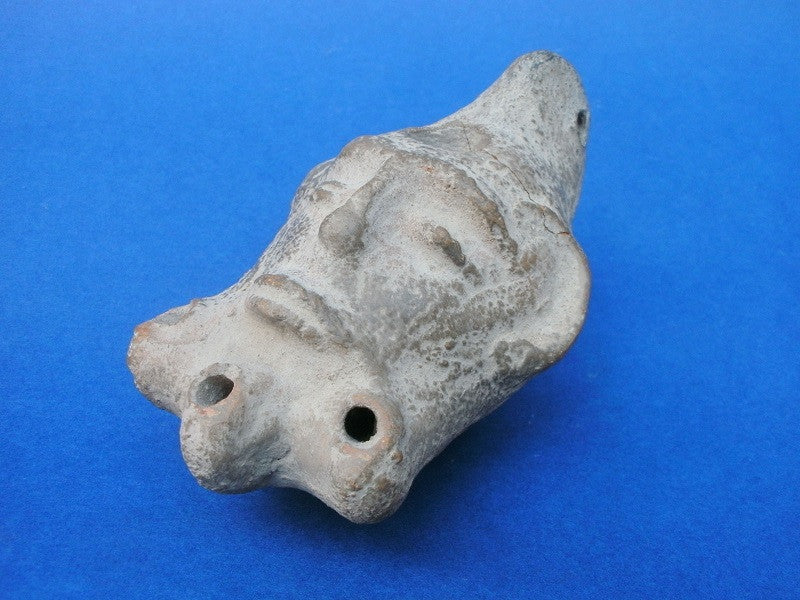 Very unusual Egyptian face oil lamp- Alexandrian?
This is an unusual piece and a really nice addition to a collection.
This oil lamp is in the shape of a face with three separate wick holes. I am not sure of the country of origin of this piece although it is similar to some of the Egyptian pieces. The lamps produced in Alexandria around 300B.C. to 400 B.C. were distinctive in having protrusions on either side which can be seen with the "ears" of this piece and some had multiple nozzles.
It is in good condition with only a small chip to the side of one of the wick holes and a small crack  across the large filling hole as can be seen in the photographs. There seems to be some wear to the features and protruding edges. The surfaces, both inside and out are covered with accretion from having been buried for hundreds of years.
This lamp measures 11cm long by 6 cm high.