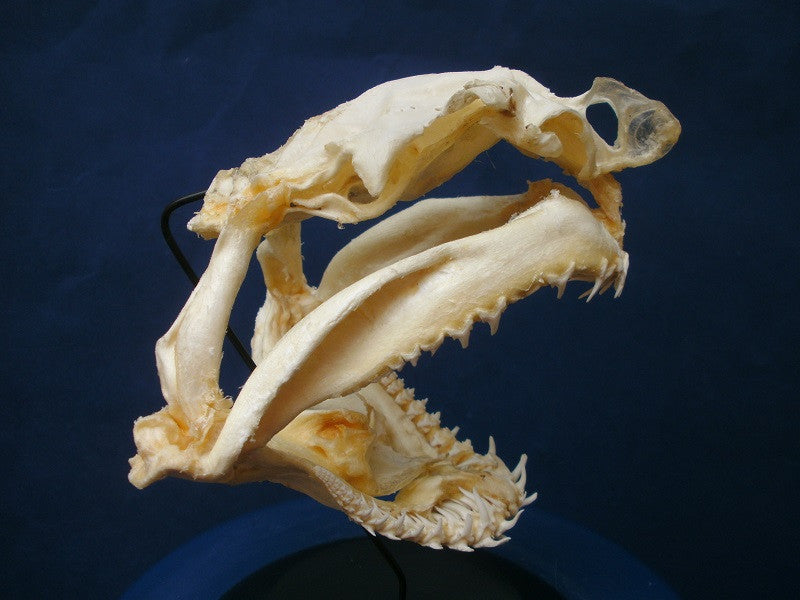 Sand Tiger Shark skull Carcharias taurus mounted skull
This is an old specimen of a sand tiger skull Carcharias taurus, that has been cleaned and reworked and mounted on a stand. It has been very well prepared with almost all of the cartilage structures of the skull intact. As you can see from the photos, even the rostral cartilages are still present.
This looks like it has been either part of a museum collection or a privately owned specimen as it is unusual to find so complete a specimen. It has since been mounted on a stand to display it at its best.
The skull itself measures 17cm front to back and 15cm high. Including the stand, the whole thing stands about 21cm high.
This is a really unusual item and a fascinating addition to a collection.