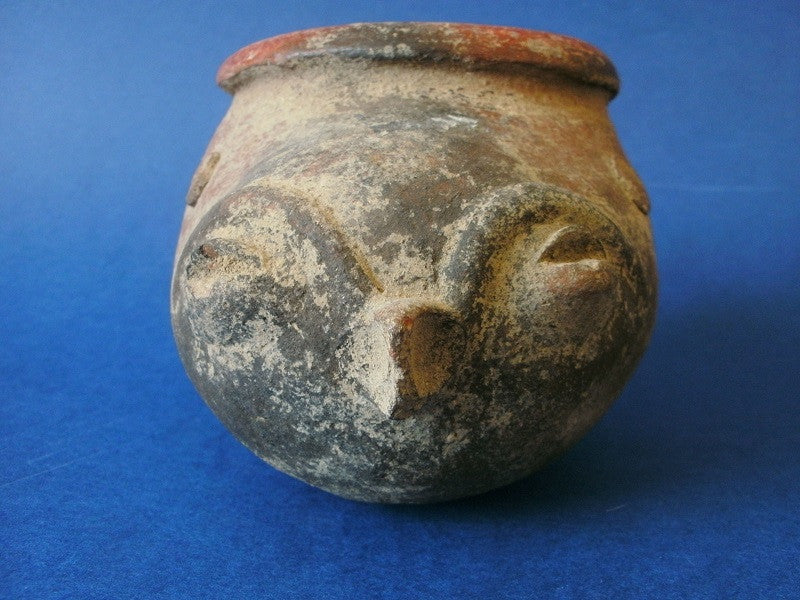 Unusual Pre Columbian zoomorphic Patojo slipper pot number 2
This is a lovely thing, very old and quite unusual.
A "Patojo" pot derived its name from being the shape of a shoe or moccasin. The pots were made in this shape because they allowed the user to dip into the warm contents of the pot whilst the elongated end of the pot rested in the heat of a fire. These were made by pre-Columbian cultures all over the Americas and seem to date from approximately 1000 years ago to 700 years ago.
This is a lovely zoomorphic example with a well defined face, two distinct eyes on either side with overarching eyebrows and a stylised nose at the front. There are also two small buttons which are presumably ears.
The pot measures 12cm long by 7.5cm wide and 7.5cm high. It is in great condition for its age with a just some normal wear evident on the rim which appears to have been glazed or painted. There is still quite a lot of accretion of soils inside and out from when the pot was unearthed.