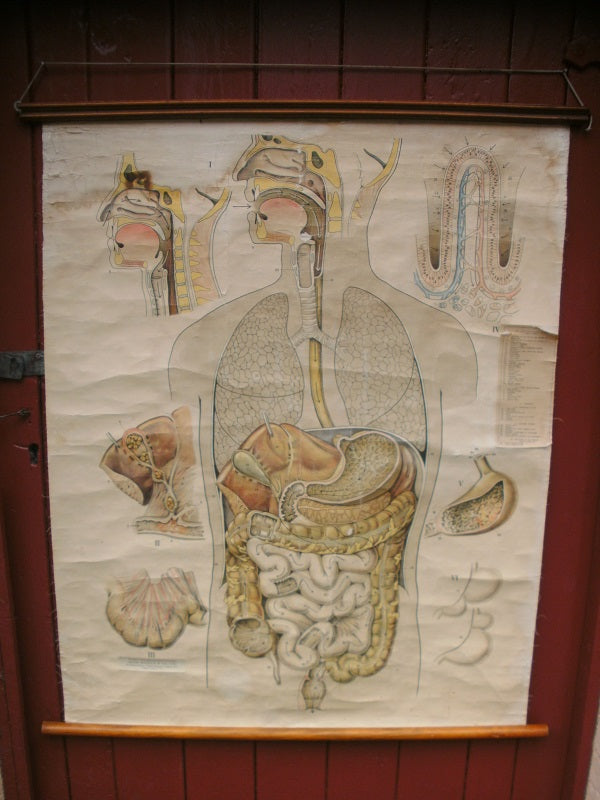 Vintage Adam Rouilly medical poster The Digestive System in Man.
A lovely example of an old medical poster. This one is titled "The digestive system in man". 
There is an Adam Rouilly supply label that has been glued onto the poster as has the list of annotations. There is no date on the poster but it appears to be mid 20th Century. There are wooden batons top and bottom for hanging.
The overall length (including batons) is 114cm high x 97cm wide. The poster is printed on a canvas backing and is in fair condition for its age with a bit of creasing. There is a stain on the top of the back of the poster which appears through to the front in the top left hand corner (see photos).