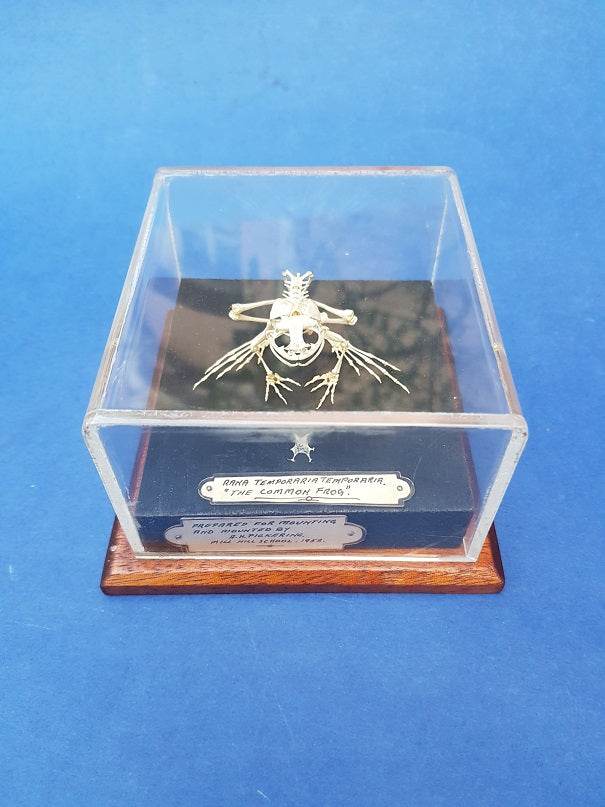 Vintage articulated frog skeleton school project 1952
Here is a superbly prepared and mounted skeleton of a common frog Rana temporaria. It is beautifully and very meticulously assembled and mounted and bears a hand-written label saying "Prepared for mounting and mounted by A H Pickering. Mill Hill School 1952" A lovely piece of provenance and history.
The frog is mounted on a wooden base with an acrylic (or similar) cover.