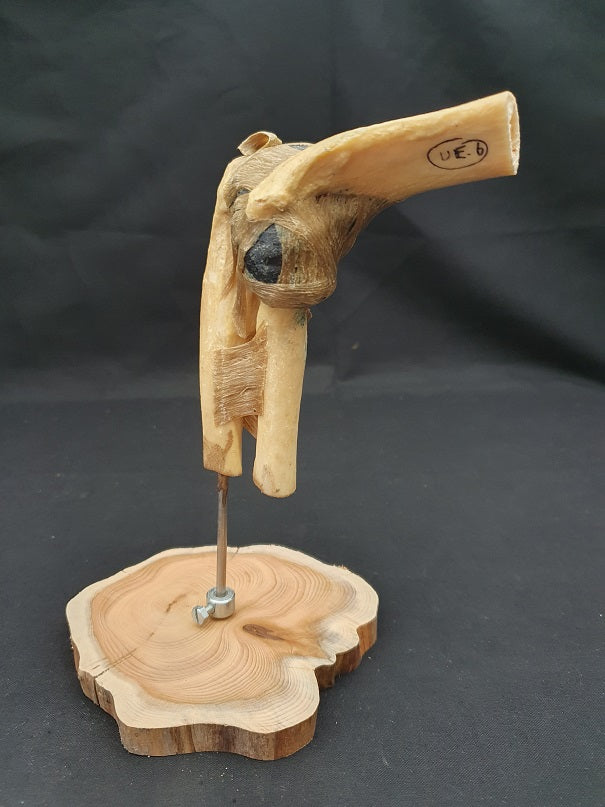 Vintage Auzoux Paris real human articulated elbow medical model.
This is a fascinating and unusual item. A vintage medical model prepared by the Auzoux company in Paris. The company of Auzoux was established in 1827 by Louis Auzoux as a manufacturer and supplier of high quality anatomical models. 
This example was part of a collection that came from a medical college. It is still in good condition as can be seen from the photos. The model shows the articulation of the humerus, ulna and radius. The ligaments and tendons have been re-created to show the articulation. It also seems to show a swollen joint as a result of inflammation.
The whole structure has been mounted on a wooden base. The Auzoux label is also present. An unusual item and in great condition.