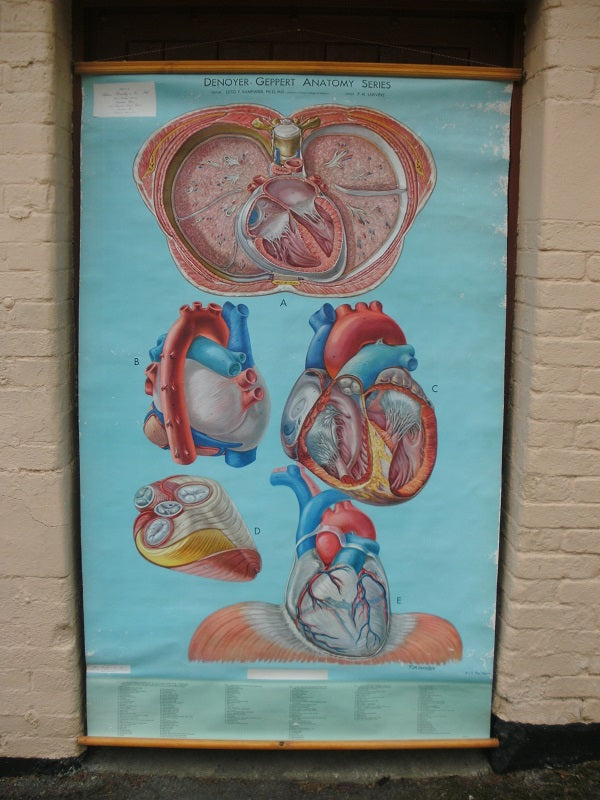 Vintage Denoyer - Geppert / Adam Rouilly extra large medical poster The Heart
This really is another stunning poster. A full colour KL5 The Heart. This is another very large poster with the dimensions being 176cm x 108cm.
The Denoyer - Geppert company was producing these posters in Chicago USA between 1945 and 1963 with the posters KL1 to 10 being designed between 1945 and 1949. The artist was P. M. Lariviere and the figures are beautifully drawn and coloured.This one was originally supplied in the UK by the Adam Rouilly company and has their label in the middle of the lower portion. 
The poster is canvas backed with batons at top and bottom. The separate parts of the heart are all numerated with the names at the base of the poster.
Overall it is in good condition. There are a few places where the surface printing has worn off and the white canvas shows through, particularly along the edges as can be seen in the photos but there are no holes or tears. Considering that this poster is 70+ years old, it is doing well.