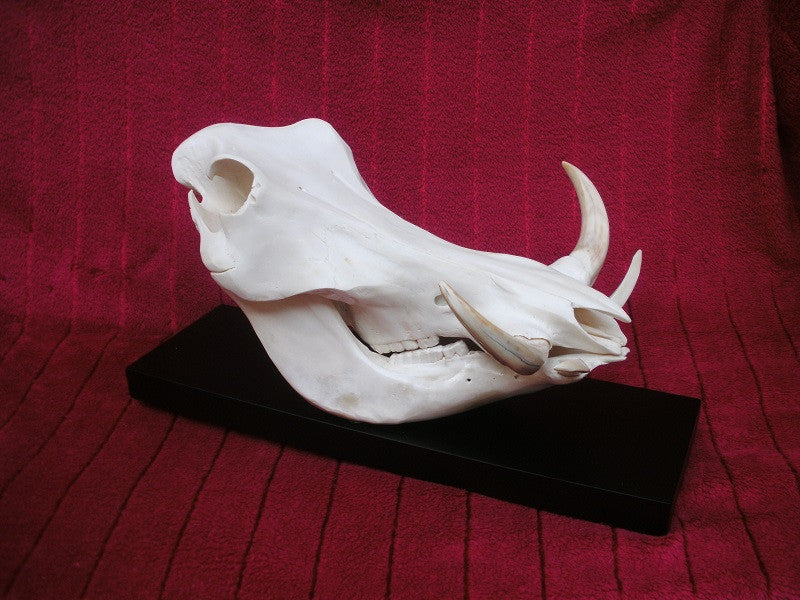 Warthog skull (Phacochoerus africanus)
The skull of the warthog is a striking looking piece of natural engineering and an impressive feature in a collection or room. This skull is a fine example of the species and in great condition.
This specimen was taken from a cull in one of the African National Parks. This is often done to keep the numbers at a sustainable level and to prevent overgrazing. Many of the animals culled are then eaten.
It has been expertly cleaned and whitened and the bone has a lovely sheen and natural polish to it. The skull has been mounted on a base that measures 47.5cm x 15cm.
The skull itself measures 39cm long x 21cm high x 27cm wide and is in good condition. All the tusks are intact although it is missing a couple of incisors and premolars in both upper and lower jaws as can be seen in the photos.
This skull has been cleaned, bleached and prepared in Africa. When the flesh has been removed, the equipment used has scraped the skull in some places so that the very outer surface has been smoothed away. You can see this in the close photograph.