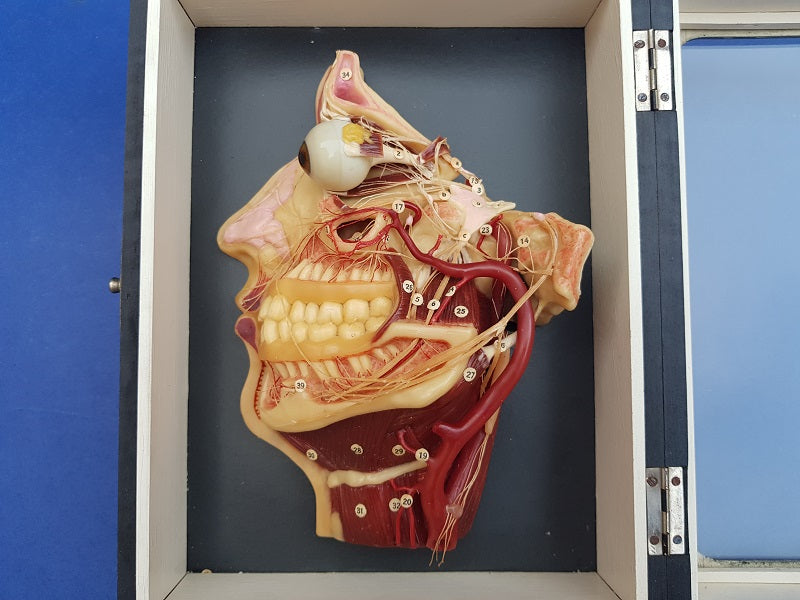 Antique German wax medical model showing muscles, nerves etc of the face.
This is an old and unusual item. I cannot find a makers label or mark on it but it must have been produced in Germany as there is a label on the back that translates as "Protect wax preparations from the sun's rays and excessive heat". From the style and manufacture, I think that this was made in the early 20th Century.
The modelling of the muscles, nerves, veins, teeth eye etc are amazingly realistic and highly detailed. The model is mounted inside a glass fronted box to protect it and keep out dust. The box measures 25cm x 19cm x 8cm.