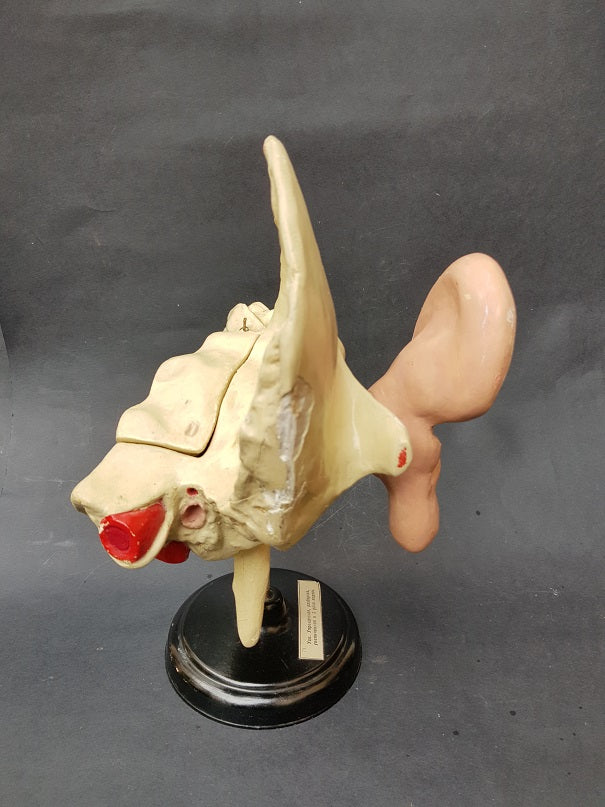 Vintage Russian mid-century medical model of the ear
This is a superb and very retro looking item. It is a Russian mid-20th Century medical model. This probably originated in a medical school or university and came as part of a large collection of similar items.
I am not sure of the exact translation of the label on the base but it seems to say something along the lines of "Simplified, articulated model of an ear. Magnified by 3 times".
The model appears to have been made of a plater like substance, presumably over a mesh core (or similar) to give the shape. This has then been coated in a gesso like substance and then painted over the top. The inner ear is removable to show the semi-circular canals etc. There are some chips to the model here and there together with missing flakes of paint but all commensurate with the age and use of the item. This could be restored, but I think that this wear just gives it provenance and a truly authentic look.
The whole model is mounted on a black-painted wooden base with the Russian label.