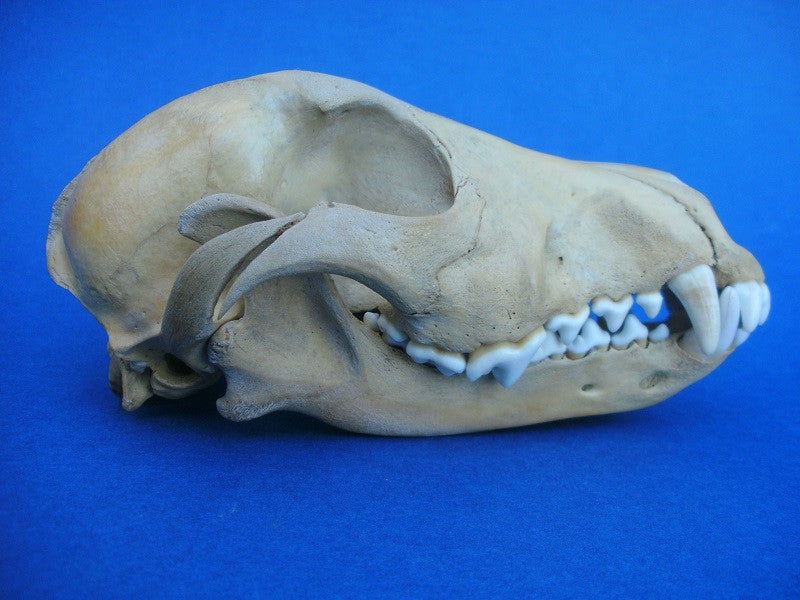 Dog skull, great colour and patina.
This is a real dog skull although I don't know what breed it is from. It looks to be about a spaniel sized breed. This skull has some of the best colour that I have seen on a skull. I can only assume that this has been lying either in peaty water or in a peaty area as the bone colour is a lovely caramel yellow colour which just highlights the white of the teeth. Unfortunately the lighting on the photographs did not show the colour off to it's best. The teeth are all present and in great condition which would suggest that this animal was not very old when it died.
The skull is 16.5cm long and a really nice and unusually coloured specimen.