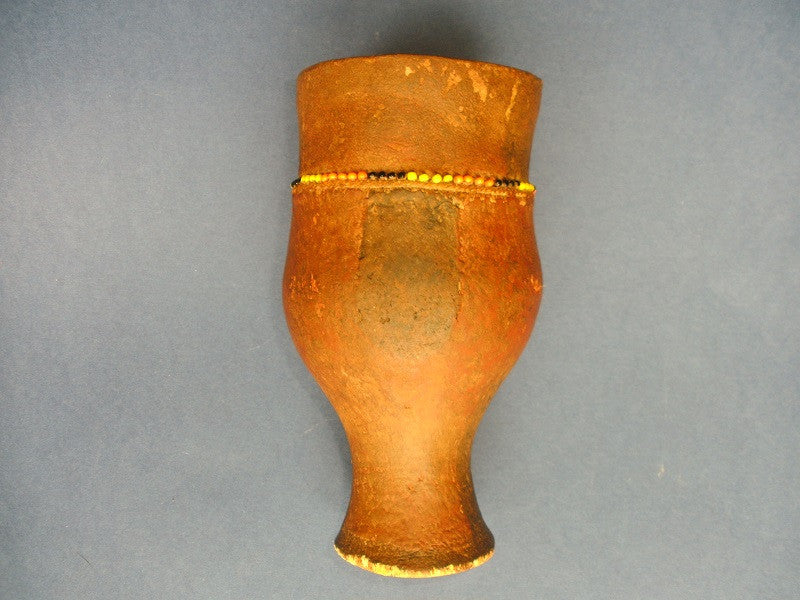 Old East African beaded drinking vessel
This is an interesting item. It is an old beaded drinking vessel made from leather and wood. It looks to be East African, possible Maasai in origin and is certainly very old.
The lower half of the vessel is wood with a wide band of leather very finely stitched onto the top. Looking from the inside, it appears that the stitching is so fine that it is waterproof. The whole thing has been painted with what looks to be red ochre with two black rectangles on opposite sides.
The beadwork that is just above the join is missing a few beads as can be seen in the pictures. The beads themselves are all different sizes and shapes which is an indication of the age of this item. It is dirty on the inside as would be expected from use over years.
It stands 17cm high and is 9cm in diameter.