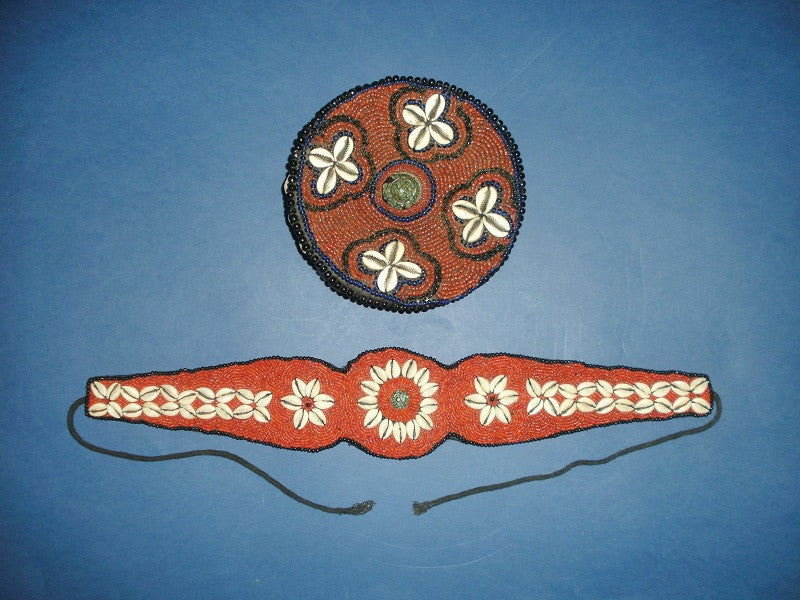 Tibetan ceremonial beaded hat and belt
Tibetan Nobleman's beaded ceremonial hat and belt. The colour red is auspicious in Tibetan culture. It is a sacred colour, one of the colours of the five Buddhas and the colour of the monk's garments. Red is related to life force and preservation.
The hat and belt are made from intricately laid strings of red glass beadwork with blue and black strings to highlight. Cowrie shells and chips of turquoise are also incorporated into the design.
The hat is made for a small head and has an inside diameter of about 17cm. The belt is 58cm long excluding the fastening cords.
These are a stunning pair of items and a nice example of Tibetan design.