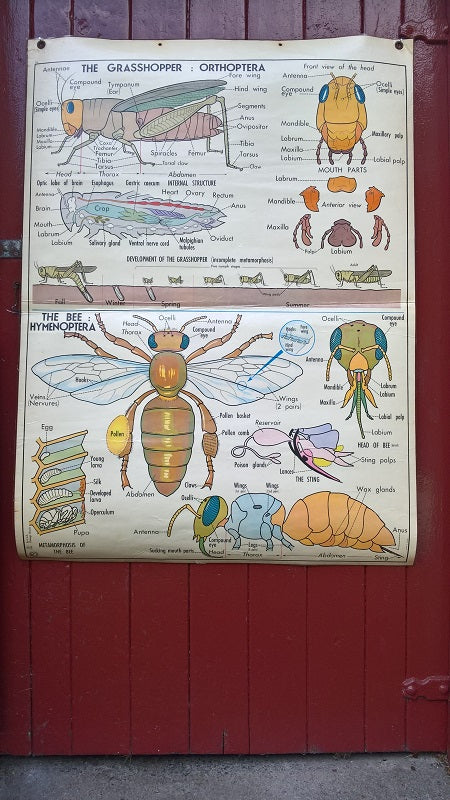 Vintage school double sided biology poster The grasshopper, the bee, the insects and the insectivores.
These posters were printed in the early 1960's and have copyright 1961 on the side. On one side is has I. C. S. Chicago Illinois and on the other it has MDI printed in France.
The posters are large and measure 126cm x 93cm and has been laminated so that it has remained in good condition over the years. There are two holes in the top for hanging which have metal rings for reinforcement.
They are really nice educational posters with great art work and interesting facts highlighted. Each poster is double sided. They have a few fold marks and small stains here and there but are generally in very good condition considering that they are over 50 years old.
This one has The grasshopper Orthoptera and the bee Hymenoptera whilst on the reverse are The insects and The insectivores.