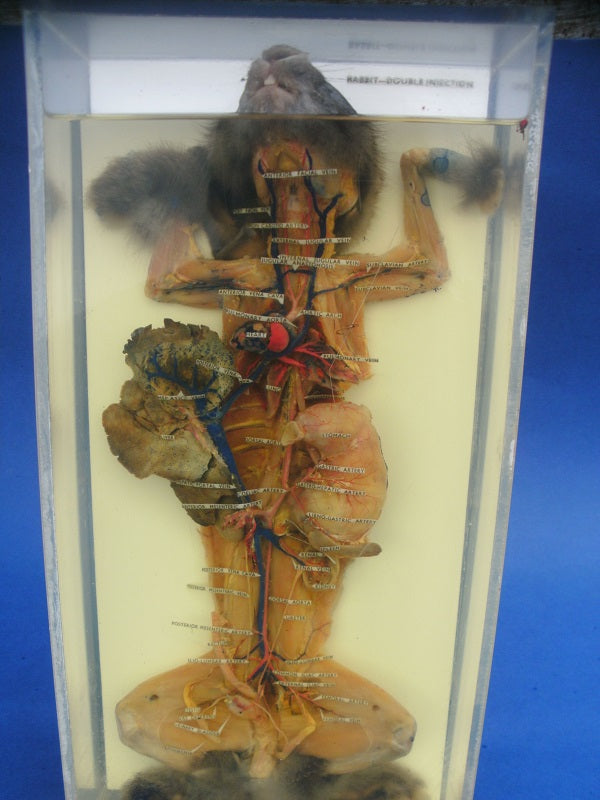 Wet specimen double injected biological study of rabbit.
This specimen was prepared by P K Dutt & Co. Ltd of Bromley. They were supplying biological specimens in the mid to late 20th Century.
This specimen has been double injected to highlight both the arteries and the veins which have also been labelled. Unfortunately a few of the labels have become detached and fallen to the floor of the container. Overall this is in good condition with only a few missing labels.
The specimen stands 37cm high x 19cm wide and 10cm front to back. 
Please contact me to discuss sending or collection of this item as due to its delicate nature and weight, free shipping does not apply to this item.