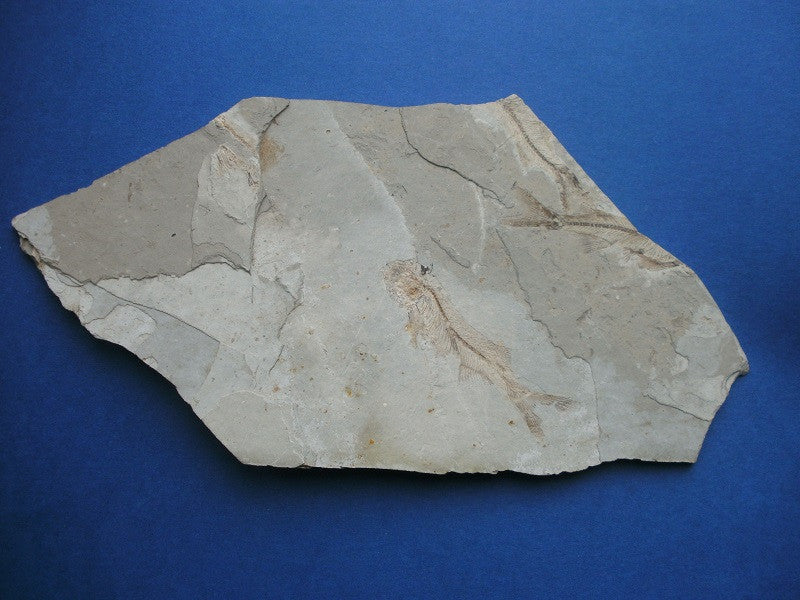 Fossil fish Lycoptera sp. from China
These fish were abundant in fresh water in present day China during the Jurassic and Cretaceous periods. They are typically found in the preserved sediments and often in groups.
This specimen has a complete fossil on one side and an almost complete example on the reverse, together with four partial skeletons. The whole slice measures 24cm x 12cm at the widest points.
A lovely example of the species and a nice group of specimens.