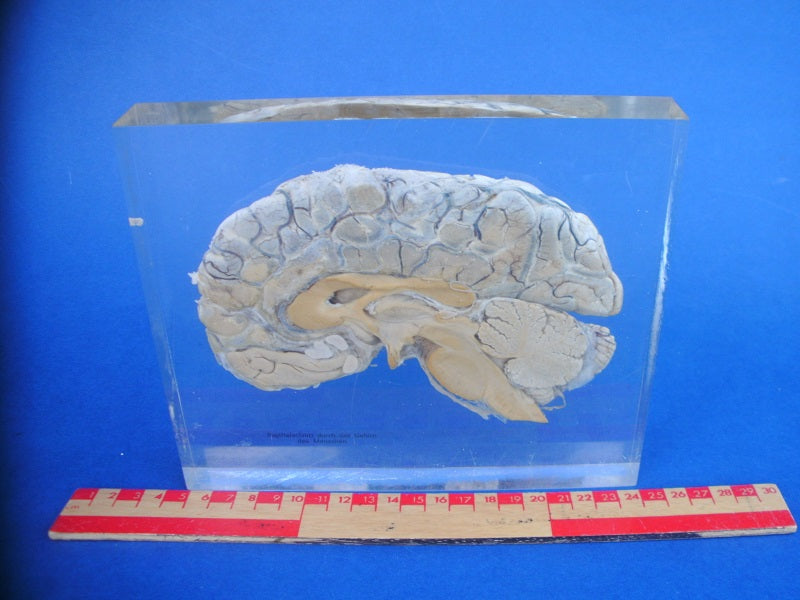 Sagittal section of a real human brain encased in resin Medical exhibit.
Here's an unusual item. This is a sagittal section through the human brain. This has been encased in acrylic or Lucite as a medical specimen.
This must have originally come from a German laboratory as it has "Sagittalschnitt durch das Gehirn des Menschen" inscribed into the resin.
I don't know the age of this specimen but there are a few scratches in the resin which indicate that it has seen quite a  bit of use, probably within a medical school.
This is a fascinating and very rarely seen item, measuring 19.5cm x 16.3cm x 2.7cm.